Toy Alert – What's Hot For 2017
We sent our My Nametags' detectives to London's annual Toy Fair at Olympia on 24 January to find out what will be the most sought after toys for 2017! Read this and you'll be seriously ahead of the game for present ideas for the next 11 months…
BEST S.T.E.M. TOY
Toys that promote Science, Technology, Engineering & Mathematics (S.T.E.M.) skills are set to grow in popularity during 2017. We thought that the Science Lab from the Galt Explore and Discover range was fabulous and well-priced. It will be launching later this year at Galt Toys, who deliver to Ireland.
BEST WOODEN TOY
For that big present for age 3+ Hape's new Mighty Mountain Mine, which is part of its railway collection, ticks all the boxes. Full of interactive features including a lift, tunnels, cranes and bridges. Hape products are available for delivery to Ireland from Amazon.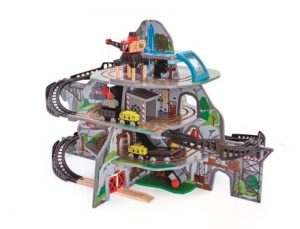 BEST CONSTRUCTION TOY
Lego has a fantastic new playset which kids will love to play cops and robbers with. It comes complete with a jail cell and breakout feature, monitoring room with screens, plus police motorbike, crook's ATV, four mini figures and even a police dog! The LEGO City Police – Mobile Command Centre is available now from Smyths Toys.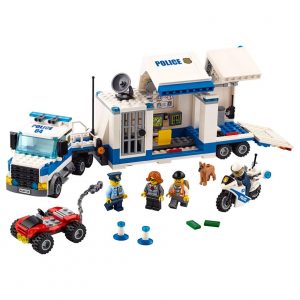 BEST PLAYSET
This adorable Sylvanian Families Village Cake Shop will keep your little ones entertained for hours. The detail is amazing with 90 pieces, including 11 varieties of cake, a Veronica Cakebread figure and a story book that's perfect for bedtime reading. Also watch out for the Starry Point Lighthouse and Ballet Theatre which will also be released later this year. Sylvanian Families products are available in Ireland from Smyths Toys.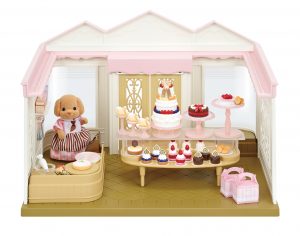 BEST PRESCHOOL CHARACTER
PAW Patrol is a big hit for most pre-schoolers and this fab Paw Patrol Jungle Terrain Vehicle Rescue Set is sure to become a winner. Use the crane to pull the panther to safety and push the Paw badge to activate lights and sound. It comes with Ryder, Mateo and baby panther figures. It is available for delivery to Ireland from Toys "R" Us.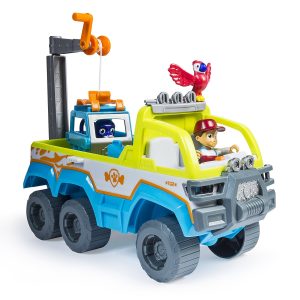 BEST WHEELED TOY
Micro Scooters won (one of three) best Wheeled toy category at the Toy Fair and you can see why. It's a great quality-made first bicycle for toddlers and is suitable from 2-5 years. Allows your child to build co-ordination and balancing skills. Micro Chopper Balance Bike is available from Micro-Scooters.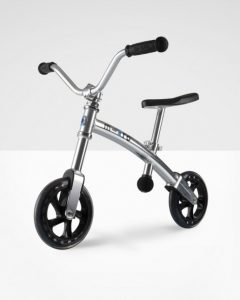 BEST CREATIVE TOY
We just love this fabulous magnetic activity box. It's bright with lots of pieces to play with to create hundreds of different pictures or scenes. The Magnetic Shape Activity Box will be available from April from Fiesta Crafts, who deliver to Ireland.