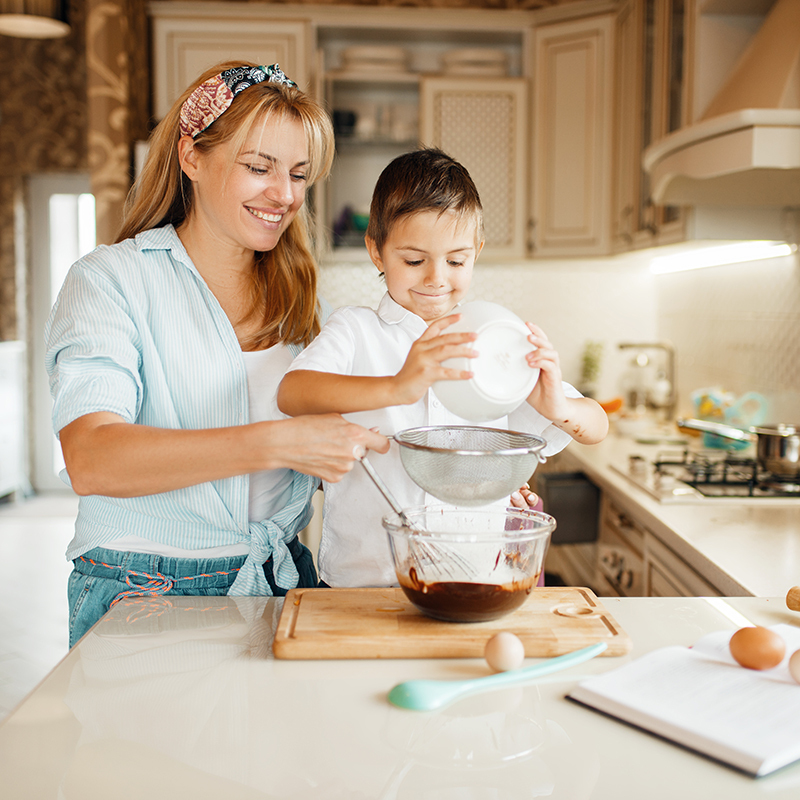 Easter is fast approaching which means there will be lots of extra chocolate in our homes over the coming weeks and beyond. You may also be struggling to come up with fun and engaging things to do with the children over the school holidays as we are spending more time at home, so we've put together some ideas for delicious and simple treats you can make with your kids this Easter.
Rocky Road
A delicious treat that's easy to make and tastes great, you can also add in some fruits like raisins and cherries to make it slightly healthier. The kids will love using up their leftover chocolates and treats. Try this simple, no bake recipe and enjoy!

Rice Krispie Cakes
A classic treat and so easy to make, This will be a firm favourite with the kiddies, they'll enjoy making them as much as they'll enjoy eating them. You can get adventurous and add in marshmallows or jelly sweets or keep them as simple as you like. Check out this recipe to get started.

Easter Egg Cookies
Cookies are always a firm favourite and the kids will love making these Easter themed treats. There's nothing quite like warm cookies, straight out of the oven! These are really easy to make plus if you've got a lot of cookie dough left over you can freeze it and bake more cookies another time, see…delicious and efficient! Check out this quick & easy recipe.
Ice Cream
Now that the days are getting (slightly) warmer, we've got the perfect excuse to indulge in Ice – Cream. Ice cream is actually easier to make than you'd expect so why not give it a try? Plus it's super flexible, you can add as much chocolate or as little as you want, the choice is yours! This recipe takes only a few minutes to prepare and you can be certain the children will love sampling the finished product!
You can find many more recipes and demonstration videos online.
Will you give baking a try this Easter? If you do, we would love to see your results, tag us on Facebook and Instagram.