Schools out for Summer – Fun activities to do with the kids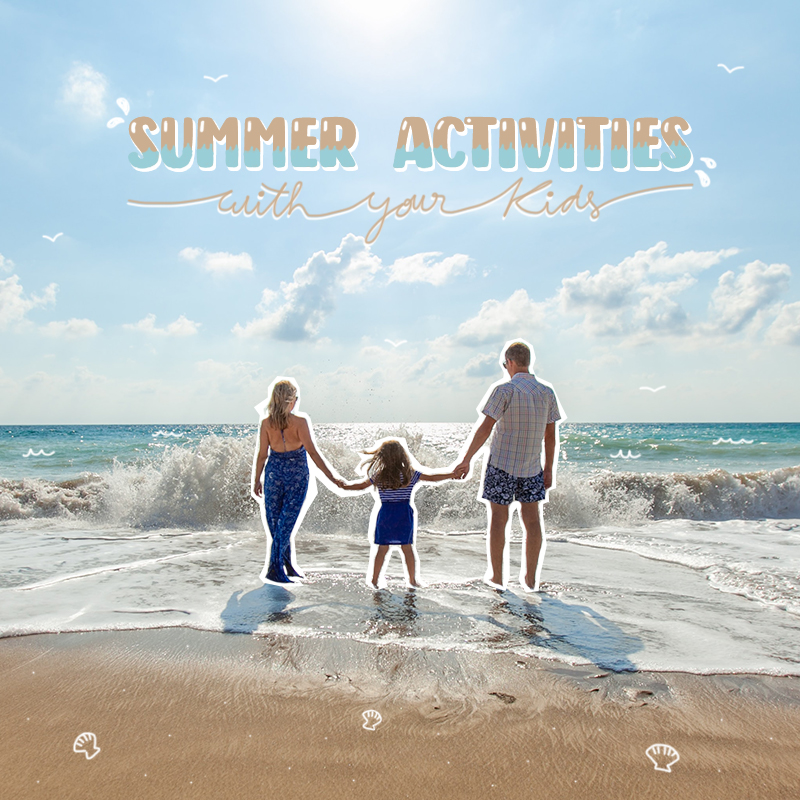 Summer Holidays are almost here, whether your summer will be action packed or laid back, we've got some ideas to help keep the children happy and entertained this summer.

Go to the beach
What could be more fun than a day at the beach, weather permitting of course. Although we cannot guarantee that the sun will be shining, we are certain the kids will enjoy building sandcastles, swimming in the sea and being out in the sunshine and fresh air.
Have a picnic
Enjoy a lovely day out in the sun with family and friends. Bring the kids to a scenic spot with all your favourite snacks and enjoy the outdoors, make a day of it and go for a long walk to burn off some of that extra energy. Check out some picnic inspiration here
Make some treats
Summer calls for ice cream and did you know it is surprisingly easy to make your own? The kids will have fun making it, and they'll definitely enjoy eating it! You can find lots of easy ice cream recipes online.
Set a challenge
It could be something as simple as reaching ten thousand steps a day, or learning a new dance routine or even reading their favourite book. Parents can make it educational or activity focused, or both if they want to! Setting little challenges throughout the summer holidays is a great way to keep the kids engaged and focused on something while they are off school.

And don't forget, when they are all ready to go back to school, we are here for all your labelling needs!

Follow My Nametags on Facebook & Instagram for our latest news, competitions and much more .