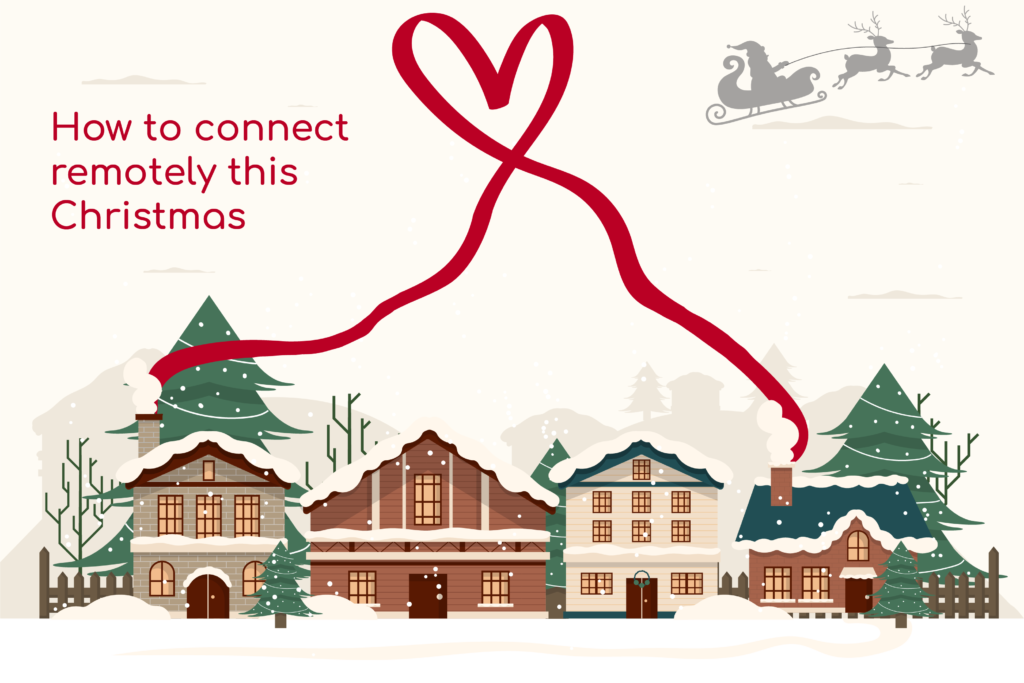 Christmas is here! And with it all the light, smiles and food that this season brings. However, one thing that may be missing this year might be the big gatherings, the full house with aunts and uncles you don't see at any other time and all the hugs… This does not have to necessarily mean that you do not get to enjoy the company of the people you are not able to see in person, even if you do have to find different ways to make that happen. Here are a few ideas on how to connect with friends and family you might not be able to see face-to-face:
Have a Clay Night
Zoom can be very awkward, especially with family members you may not talk to very often so why not make it more of an activity? Buy some clay turn on zoom and get creating. This will not only be a fun, creative thing to do but will also allow for silences and pauses in conversation that would otherwise be a tad awkward. And, if you are particularly gifted, you may even end up with a new plant pot or napkin ring by the end of it!
Watch a film together
Nowadays just because you are not in the same room does not mean you are not able to watch the same film, at exactly the same time! Have you heard of teleparty? It synchronises video playback with various different devices and it even has a group chat for those people that love talking during a film! If you really wanted to you could even be on the phone with the person you are watching the film with, although we do recommend muting yourself when you are not talking so you can't hear the second device as well as your own. It'll feel just like they are there, you might even faintly be able to smell the popcorn coming from their house!
Have a tasting party
Get yourself one of those assorted cheese boards, assorted chocolates boxes or whatever else you crave. You do not even have to have the same thing as the other person – as long as you both have something to eat or drink! Then you can talk about the flavours you are experiencing and look up facts about what you are having. It may not sound like much but it can be incredibly educational as well as a nice way of having a chat without feeling like you'll run out of things to say. You can even end it with a quiz about all the things you have learned.
Send a postcard
Have you ever received one of your child's/niece's/grandchild's drawings over the post? It can make anyone's day! Writing a small message telling people what you have been up to, how you are and just letting them know that you think of them can be very meaningful. Sometimes we forget how nice it can feel to get a card or a letter because we get use to being able to text something and having the person read it straight away but there is something to be said for things that have been handwritten and carefully handled.
Have a chat over the phone
Sometimes it does not need to be something elaborate, you simply have to set the time aside to have a chat. Just like you would if you were meeting for coffee, catching up over the phone sometimes requires the same planning. You may even want to schedule it into your day. And, if you really do not have the time to spare you can always call while you are doing something that does not require a lot of focus. It can be great to have some's company while you are folding the laundry, cooking or even while you are doing a puzzle. Sometimes people just want your company and to hear your voice, it can be that simple to connect with someone!